ABOUT ZO
'조준영'은 추사 김정희 이후 100년 만에 나온 대가 '소전 손재형'의 외손자
DIGITAL MEDIA ARTIST 'PLUS ZO'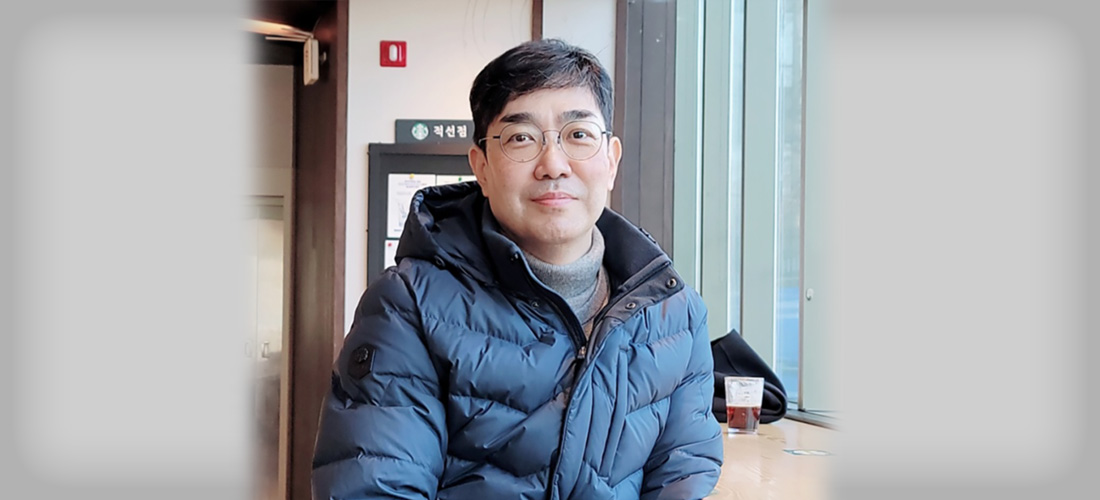 작가노트
매일같이 다니며 수도 없이 보아왔던 길거리 풍경도
날씨와 시간 또는 계절에 따라 문득 과거의 추억으로 빠질 때가 있다.

길 가다 우연히 비슷한 사람을 봤을 때도 그 사람과 나누었던 추억의 순간을 떠올리게 된다.
어쩌면 이런 추억이 없다면 우리들의 삶은 너무나 삭막할지도 모르겠다.

이런 추억이 떠오를 때 우리는 자신도 모르게 인간 본연의 자세로 돌아가게 된다.
슬프기도 하고 기쁘기도 하고 화가 나기도 하며 우울하게도 된다.

이런 본연의 감정에 빠져들 때 인간은 한없이 순수해지면서 창조주가 만들어 놓은 법칙(양심)이 작동하게 된다.
나쁜 것을 나쁘다고 인지하고 좋은 것을 좋다고 인식하게 되는...
그동안 자신도 모르게 세상 삶 속에 찌들어서 타락하고 잃어버렸던 양심을 잠시나마 되찾는 시간이 된다.

작품을 보면서 각자의 어린 시절이나 잊고 지냈던 한때의 소중한 순간과 추억들을 떠올리는 시간이 되어
잃어버렸던 창조주의 법칙이 다시금 작동되는 계기가 되길 바라고
그 순간이 아주 잠깐 일지라도 그것들이 모여서 밝고 행복하고 좋은 세상이 되길 기대한다.

영상작업을 하면서...
―
WORK NOTE
Every day, the view of the street conjures up memories of the past, time, and seasons.
When I happen to bump into someone on the street, I remember the memories I shared with him.
Without such memories, our lives may be so dreary.

When these memories come to mind, we return to the root body.
Sad, happy, angry and depressed.

But when you fall into the depths of human emotions, humans become infinitely naive,
So the laws of creation against the laws of creation can never be acted upon.
Thinking bad things is bad and you think good things are good.

In the meantime, it is time for me to regain my conscience and rediscover the conscience that I lost naturally in my life.
Everyone I look at my work, I remember my own childhood moments of childhood or forgotten moments.
I hope it works.
I wouldn't wish it any longer if it could only be returned to such a memory. Every day, I've seen a lot of street scenes. Depending on the weather, time, or season, there are times when they fall into memories of the past. When I happen to see a similar person on the street, I remember the moment I shared with him. Without such memories, our lives would be so stark. When such memories occur, we unwittingly return to our original human position. They are sad, happy, angry, and depressed. When one is immersed in such emotions, the human race becomes so pure that the laws of the creator (the conscience) work.

To perceive the bad as the bad and the good as the good... It's time to recover a little bit of the conscience that has been corrupted and lost in the world's lives of your own So as I look at my work, I think it's possible to remember the precious moments and memories of my childhood and childhood. I hope it's time to think about it, and the lost creative law will work again. Even if the moment is only a second away, I can't wait any longer.

I'm working on a video...
―
EDUCATION
홍익 대학교 미술대학 동양화과
대신 고등학교
중동 중학교
경복 초등학교
자하 유치원


Hong Ik University Oriental Painting major of Fine Arts
Dae Sin High School
Joon Dong Middle School
Kyung Bok Elementary School
Ja Ha Kindergarten